Developed by Manoela Bowles based on Jean Gebser's "The Ever-Present Origin".
Hi, my name is Manoela Bowles and here I'll present to you a theme based on a thesis I wrote for a master course in art criticism...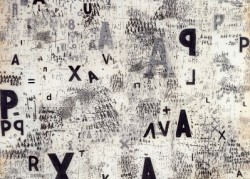 Última parte da palestra "Evolução da Consciência pela Arte" desenvolvida por Manoela Bowles, a partir da obra de Jean-Gebser "A Origem Sempre-Presente". https://www.youtube.com/watch?v=F1OMHrmAcbU&t=30s...