About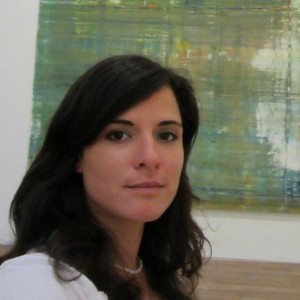 Manoela Bowles is an independent curator and writer. Today she coordinates Espaço Apis' programme in Rio de Janeiro, Brazil.
Manoela has curated Kaleidoscope, a group show with seven international emerging artists in East London. With media ranging from sculpture to light installations, painting and performance it brought innovative and insightful events such as a wine tasting, connecting the wines to the pieces on exhibition.
She worked as research assistant for the office of Hans Ulrich Obrist, Co-director at Serpentine Gallery.
In 2012 she was editor and coordinator for The Mark Magazine and worked as gallery assistant for waterside contemporary in London.
In 11/11/11 she curated the II II II exhibition in Rio de Janeiro that materialised the thesis she wrote for the Masters in Art Theory at the Autonomous University of Barcelona.
Manoela is a permanent contributor to DasArtes magazine from Brazil.
In 2009, Manoela managed Stolnicki Arte Contemporânea art gallery in Rio de Janeiro.
She helped create the identity and managed the press office for Espaço Apis.
Manoela has taken detours that increased her experience and interdisciplinary skills. From 2007-2008 she explored the field of advertising as Editorial Director of Studio C agency specialising in Theatre productions.
She also wrote a script for a movie that lead her to work with Cinema and TV, including Discovery Channel and YES Filmes, where she started the production of her own movie, Carpe-Diem.
Manoela began her career working for Jornal do Brasil in 2003 as a cultural journalist. Her interest in art has always been eminent, rooted by her mother, Patricia Bowles, sculptor, designer, architect and founder of Espaço Apis in Rio de Janeiro.