Wandering through the busy corridors of the greatest contemporary art fair in London, my eyes did not know where to look with so many works of art in display. The paintings caught my attention the most, like Fiona Rae's Something is about to happen (2012) at Timothy Taylor Gallery, representing London's house team. If I could choose one piece to take home with me it would definitely be this one.
In second place, for me, and it is not because I am Brazilian, is Valeska Soares's Stop Motion (2012). The spinning disco balls gladly came as a relaxing device for my bombarded mind. She generally provokes sensations and plays with the viewer's perception. This piece had her signature all over, a path, a labyrinth of mirrored surfaces, a material she commonly uses. It surely was a very good card played by Fortes Vilaça Gallery from São Paulo. They also showed the aesthetically intriguing assemblages from Rodrigo Matheus.
The Brazilian galleries came with all their might, showing mature and interesting works at international high level and others even more commercial but also very good like Alexandre da Cunha's brand new piece at Luisa Strina. Also from São Paulo, she had her stand close by but much smaller in size than her neighbour. She complained that each year they keep shrinking the booth. Inversely grand were the artists and galleries from Brazil also represented by A Gentil Carioca from Rio de Janeiro, which showed woven and beaded pieces by Maria Nepomuceno, one of the highlights featuring on Victoria Miro's space as well, along with the embroidered tapestry panels by Grayson Perry.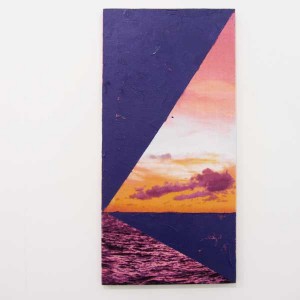 The spectacular pieces appeared, as a common aspect of contemporary art, like Paul McCarthy's gigantic melting White Snow Head, another star of the fair that was sold in the first minutes. Hairy humanoids from Huma Mulji and pink seals at Gagosian were powerful contestants for the Disney-like pieces. Playground items aside, there were high quality works for sale, like Thomas Shütte's bronze heads and Ged Quinn Ghosts and Bendictions series that where sold out by Stephen Friedman gallery. They usually show one artist only at their hometown fair because in this way they can make a simple and strong presentation.
When they go abroad they take more artists, like for the Rio Art Fair, where the works almost did not arrive because of problems with transportation. If we compare both fairs we see that there still is a lot to learn and to evolve, while one started last year the other is celebrating its tenth edition. Frieze is very well organised, very conscious and this is very good for the galleries. No wonder there are so many from all over the world. It has established itself, this year even more with Frieze Masters, against all adversities of recession. Way to go!