The touring exhibition combines different series developed along Joao Machado's career and traces his path with a collection of works that ties up concepts of time, nature and spirituality. With Antonio Cava as curator, the show has been through Salvador, Curitiba and now lands in Rio de Janeiro where it will stay until March 9th.
His Maps appear as an analogy of the exhibition's organisation and of the tools we use to understand the world and ourselves. Collages of independent pieces that dispose themselves together to form a picture, a representation of an idea that we use to comprehend while we join the pieces of the puzzle of life.
Machado's works are autobiographical. Traces, marks of moments of innermost experiences that the artist transforms into expressions. The series Silex, for example, is an outcome of a dream he had and which he transformed into the video Uneasy Nature. The green rock he found in an antiques shop is reproduced in different medias, such as photography, gouache on paper, etc.
In the beginning of his career Joao studied Cinema and has produced many films. Some of his pieces, like the carved books, bear direct links from the art to the cinema world, one of the many connections present on the atlas of his career. His movies are very profound, layers that reveal themselves, like with the collages. For him, we are a patchwork of influences we acquire throughout life.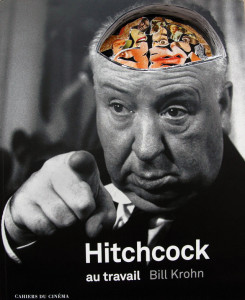 For this exhibition Joao created the video-installation Time is men's truth a product of 30 days without talking on a retreat he has recently gone through at Visconde de Maua, a mountainous region in the outskirts of Rio de Janeiro. Many insights originated from this contemplating period of total immersion into nature, he found absolute truths and transfigured them into art with the intention of awakening its moving potential. The result is a tremendously powerful video that makes you think about human's relation with nature and our role in the world.
With the series of sculptures using whale bones – that he transported from Loneliness Beach in Santa Catarina, Brazil, to his studio – that, with this displacement (so present in his works as in his life) the mythical meaning of the whale belly appears. It represents the womb where the mutation of man into hero will occur, according to Joseph Campbell. A transformation we all should go through to be one with nature. With this, Joao evokes Joseph Beuys, for whom it is a responsibility of artists to bring ecology into society's consciousness, and says: "We need to amplify our way of seeing ecology. We need to work in favour of society, defending nature and the nature of men".