Here are some of the work I have been doing with kids learning during this last year. A very transforming experience where I have learned a lot from them as well. Specially how to see things in a different perspective.
Feel the Fruit:
Kids discovered the details of each fruit: smell, texture, appearance, sound. The idea was to stop and feel, develop sensorial perception and express their senses in 3D forms. They ended up making different foods and feeling their smell and taste. Powerful imagination!
Lygia Clark 3D collages
Paper Sculptures based on Brazilian artist from Neoconcretismo Art Movement, Lygia Clark. They created forms that resembled tunnels, stairs, ramps and other pathways where imagination ran free!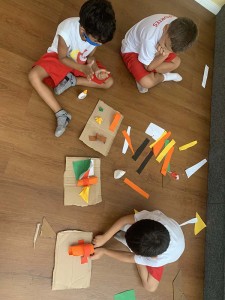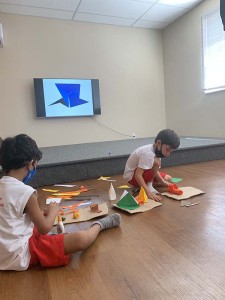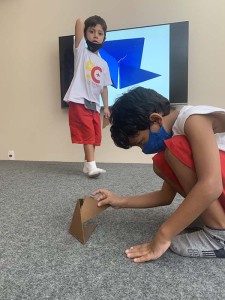 Light and Shadows:
Kids explored different sources of light and played with shadows to see that light is everywhere. It determines what and how we see. We created a light box with reflective and translucid materials. Light frames, integrates and illuminates our thoughts and sensations.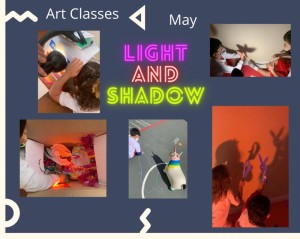 Brazilian Artists:
Classes based on Adriana Varejão, Hélio Oiticica, Bispo do Rosário and others.